I was feeling some city pride the other day and decided to take my roomie courtney who I moved to the city with around to show her "My Vancouver". Which of course meant taking her around the east hastings area where I went to film school. Costume and wig shops, since its almost halloween, and I just find them fun all the time anyway.
Then we ventured into gas town which is an area I'm determined to spend more time, if you havn't checked out
Junk Deluxe
yet, YOU HAVE TO! It is a vintage shop located
@
310 West Cordova Street.
The Clothes are "Yummy", and if you bring/pay cash they will knock of the taxes for you (yay no hst!!). I wound up just buying a vintage
lacoste
cardigan that was made by
lacoste and izod
, in grey. for about 58. And I am in love. Then we went aaaallllllllll the way to Denman, for some yummy cheesecake at true confections on denman. I got the carmel with apple which was the feature. SO GOOD. true confections is @
866 Denman.
located almost right off robson.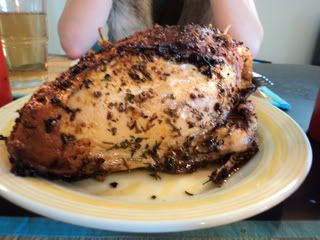 Courtney was feeling festive, and also made a turkey dinner, complete with yam frys (home made) and pie. I'm more then thankfull for this thanksgiving even if it was belated due to our crazy work schedules because, this is probably the best meal by far to grace our kitchen table, I even lit the ikea candles, ooh lala.
David!