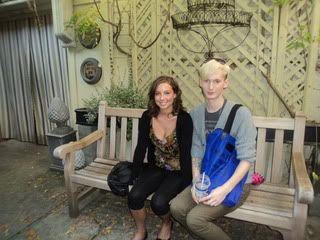 So this past weekend my roomate Courtney was wanting to see more of Vancouver, the areas that everyone who inhabtes the "downtown bubble" tends to forget about. So after me waking up from the zombie state of working overnights, We decided to venture out in the day to my old Neighbourhood Kerrisdale.
On the way there we met up with the newly brunette birthday girl, Emily! We looked around a few vintage shops and boutiques, and went to a store I love called Hobbs which is located @ 2127 W 41st Ave. They sell home decor, and are also kind of a floral shop, it sounds weird that a 20 year old would like this kind of shop but it have some sweet stuff to look at inside. They also have a patio in the back where they sell more stuff, and we decided to take pictures.
After looking around some more we went to a sushi place I had never been to before, even though I was always in the area. and i was shocked and delighted to find out that they had PICKLE maki. As in sushi with pickles in it, its my new favorite.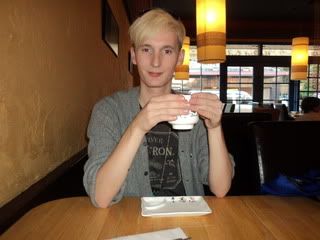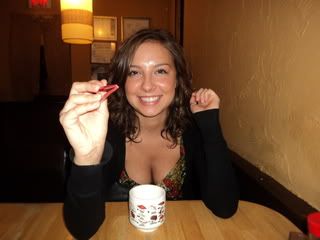 Now whenever I go for sushi I'm going to be snookin' for that pickle maki.